Home

/

Setting up a new Surgery or Renovating?
Setting up a new Surgery or Renovating?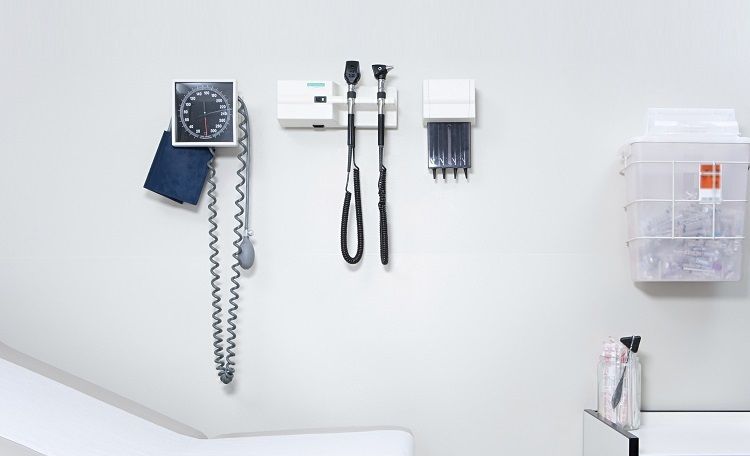 At Medilogic, we are committed to assisting you in any way we can. If you are constructing a new healthcare facility or medical centre, or even renovating an existing one, we can simplify your fitting out process. Medilogic will liaise with you and your builders to provide medical equipment that is suited to your lay-out and the décor. Medilogic can also meet the needs of your build by offering specialised medical equipment packages.
What Medilogic Offers
Free tailored quotes: We offer obligation free quotes to suit any special requirement or specified budgets.
Extensive range of medical fitout equipment: Our medical fitout equipment range includes diagnostic sets, blood pressure monitors, treatment tables, seating, vaccine fridges, lighting, trolleys, autoclave machines, curtain track systems and more.
Expert help and advice: Our experienced medical fitout specialists have completed many fitouts for medical practices around Australia. Contact us here to organise an appointment with a rep.
Coordination of all equipment requirements: We'll source, order, and organise delivery to your premises and installation within your space.
Personalised customer support: We are available 5 days a week, offering after sales support that only a family owned and managed business can provide.
One-stop-shop solution: Being a medical equipment specialist and a medical supplies distributor, Medilogic is the perfect option for your ongoing consumable needs.
The Fitout Process
1. Consult
Full consultation to ascertain your surgery's needs within your allocated budget.
2. Analyse & Quoting
We'll analyse your space and recommend suitable fit-out equipment.
3. Liaise
We'll liaise with builders, architects & interior designers to ensure a hassle free process. This involves organising measurement and installation of medical equipment items such as curtain tracks, procedure lights, examination lights, autoclaves and dispensers.
4. Deliver
We'll organise the ordering of your new medical equipment and ensure that this is delivered on time.
5. Set Up
In many locations, we can install your new equipment, ensuring it is laid out correctly. Contact us to see how we can manage this in your location.
6. Support & Training
Our sales representatives and customer care team will support you throughout the fit-out process and long after.
Our Medical Fitout Equipment Range
| | | | |
| --- | --- | --- | --- |
| Curtain Systems | Dispensers | Fitout Lighting | Hand Washing Stations |
| Medical Carts | Refrigeration | Seating | Sterilisation Equipment |
| Stools | Storage | Treatment Tables | Trolleys |
| Waste Management | Wheelchairs | Blood Pressure Monitors | Diagnostic Sets |
| ECG Machines | Spirometers | Vital Signs | Stethoscopes |