Home

/

Fingertip Pulse Oximeter Model A310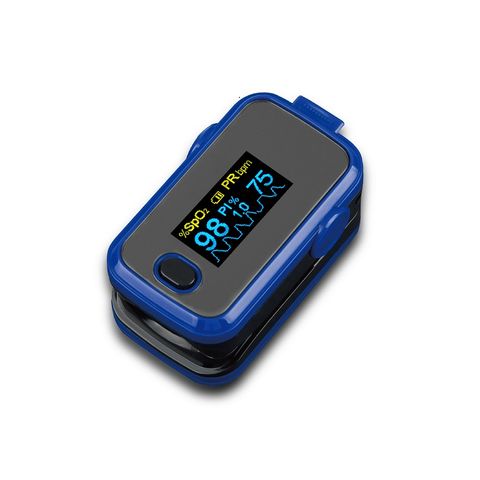 Fingertip Pulse Oximeter Model A310
Description
Description
Fingertip Pulse Oximeter Model A310 is a lightweight and accurate, easy-to-use finger pulse oximeter that is intended for noninvasive spot-check measurement of SPO2 and pulse rate. THis pulse oximeter is suitable for use in a wide range of clinical environments.

Fingertip Pulse Oximeter Model A310 Features:
• 6 Display modes
• Dual colour OLED display
• Low battery voltage indicator
• Adjust the parameters in friendly menu
• Automatic switch off
• Includes silicone cover and lanyard

Fingertip Pulse Oximeter Model A310 Specifications:
• Standard to AAA 1.5V alkaline batteries support more than 20 hours continuous work
• Advanced DSP algorithm inside decreases the influence of motion artifical and improves accuracy of low perfusion
• Hemoglobin saturation display:35-100%
• Pulse rate display:30-250 BPM
• Power consumption:smaller than 30mA(normal)
• Net weight:50g
• Outer box dimension:81mm(L)*60mm(W)*55mm(H)
• Gross weight:70g

1 year warranty.